Popular workout songs with 130 beats per minute
Are you looking for a way to spice up your workout routine? Consider adding music to your fitness regimen! Listening to music during exercise can increase motivation, distract from discomfort, and even improve performance. Here are some songs with 130 beats per minute to assist your workout.
Workout songs at different BPM
Workout playlist - Songs with 130 BPM
Looking to pump up your workouts and maximize your gains? Look no further than our curated collection of workout songs with 130 beats per minute (bpm)! Here is a popular playlist of songs with 130 beats per minute.
Tips for creating a workout playlist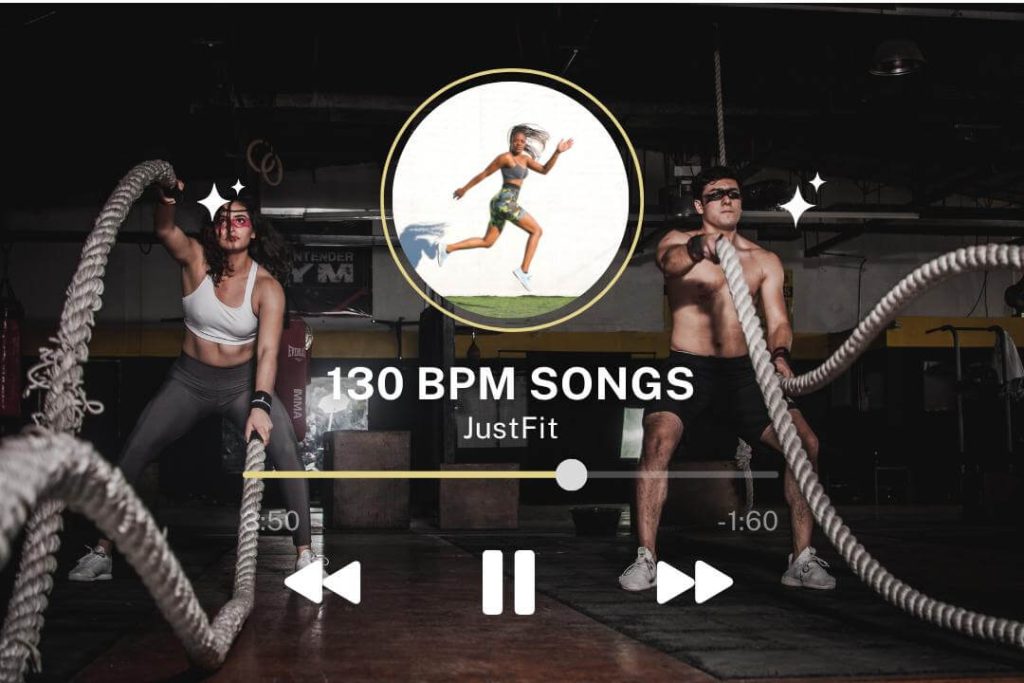 First, choose songs with a strong and consistent rhythm. This will help you keep pace and maintain your energy throughout your workout. Consider songs with a BPM (beats per minute) of at least 120, such as "Can't Hold Us" by Macklemore and Ryan Lewis or "Eye of the Tiger" by Survivor. 
Next, select songs that evoke positive emotions and memories. This can help boost your mood and make your workout feel more enjoyable. Songs with inspiring lyrics or an upbeat tempo, like "Stronger" by Kanye West or "Happy" by Pharrell Williams, can do the trick.
To keep your workout interesting, mix up your playlist with a variety of genres and artists. Include some old favorites as well as some new discoveries. This can prevent boredom and keep you motivated to continue exercising.
Finally, consider using music to structure your workout. For example, start with a warm-up song with a slower tempo, then increase the intensity with faster-paced songs for your main workout, and end with a cool-down song with a slower tempo to help your body relax and recover.
By incorporating music into your workout routine, you can make exercise more fun and enjoyable. So put on those headphones, hit play, and let the beat move you!