Popular workout songs at 128 BPM
Keep your heart rate up and your workouts intense with these upbeat tracks. Our playlist will help you stay motivated and focused while pushing yourself to the limit. Here are some 128 bpm songs to assist your workout.
Workout songs at different BPM
Workout playlist - 128 BPM songs
Get in the zone and elevate your workouts with our hand-picked selection of high-energy tracks. These beats will keep you going strong and help you reach your fitness goals. Here is a popular playlist of songs at 128 bpm.
Tips for creating a workout playlist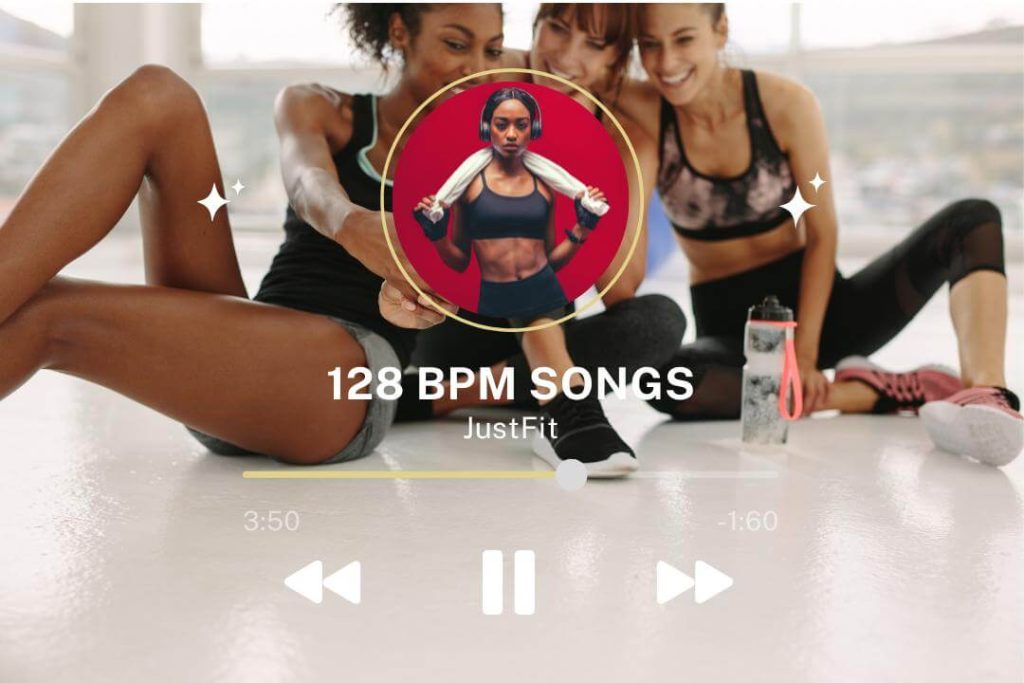 Mix the playlist up: Don't stick to just one genre or artist. Mix it up with different genres, such as pop, hip-hop, rock, or electronic music. This can help keep your playlist fresh and interesting.
Songs with lyrics that inspire you to keep pushing through the pain can help you power through a tough workout. Look for songs with positive messages and themes of perseverance and determination.